Truck Dispatching Services New Mexico
Tired of managing your back-office operations? We can help. We are experts in providing exceptional truck dispatch services, handling every aspect of your trucking business.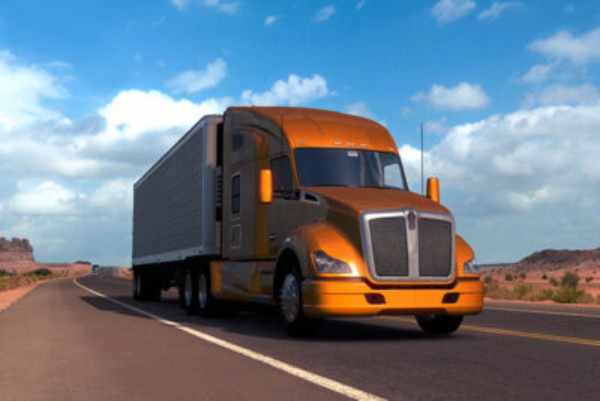 Redefining Dispatching with Our
Reliable Solutions
Expedited truck dispatching services for carriers and owner-operators in New Mexico
American Smart Trucking's top-notch truck dispatching services are designed to keep your business rolling towards success. If you are constantly struggling and frustrated with finding loads, managing paperwork, unpaid freight bills, we can help. Reach out to us to get started.
Minimize Your Trucking worries with
American Smart Trucking
American Smart Trucking is committed to resolving the dispatching and load-finding problems of owner-operators and carriers in New Mexico. We are a team of dedicated professionals who provide exceptional dispatch services to take your business on the track to success. We have the expertise and the skills to find the best freight while providing high-quality back-office solutions.
We've Got Everything You
Need at One Place
American Smart Trucking is your one-stop destination for all your trucking needs. From truck dispatching to invoicing, billing, accounting, freight factoring, and safety compliance, we've covered all your needs. 
Paperwork completion: Yes, we manage all your paperwork requirements including, broker carrier packages, paperwork set up, rate confirmations, insurance documents, invoicing, waybills, bills of lading, custom clearance documents, and a lot more. Additionally, we also fulfill the requirements that are mentioned in customer agreements.
Load searching/booking: With American Smart trucking by your side, you don't have to search load boards anymore. Our dispatchers will find and negotiate the best rates for you. We make sure that you get to earn more for every mile. When you work with us, you can be sure of getting the highest paying loads.
Billing: At American Smart Trucking, we provide our clients with reliable accounting services that drive benefits for drivers. Our accounting services are in full compliance with the rules and regulations, thus saving you from nasty surprises.
Freight factoring: Maintaining a steady flow of income is challenging. With our freight factoring services, we convert your unpaid invoices to cash so that you get paid for the freight you've delivered. We also make sure that you have enough cash flow for on-the-road expenses.
Safety/DOT compliance: Complying with the safety and DOT regulations is a daunting task that involves a lot of paperwork. Our dispatchers will put in all the efforts to secure safety/DOT compliance without any trouble. We will keep you compliant with safety & DOT regulations at all times. .
Let Us Help You Optimize
Your Revenue
When you partner with American Smart Trucking, you can be rest assured that a knowledgeable dispatcher having extensive knowledge of the trucking industry will work to find the most profitable load deals for you. With our truck dispatching services, you're surely going to save valuable time and focus on your business growth.