Truck Dispatch Service in Wyoming
American Smart Trucking supports trucking companies in managing the back-office aspects of their trucking company. Let us help you get the highest-paying loads to keep your wheels on the go.
Best-in-class truck
dispatching service
Are you an owner-operator looking for reliable truck dispatching solutions? American Smart Trucking provides exclusive truck dispatch service to
owner-operators and carriers
who are frustrated with handling their back-office operations. We help carriers and owner-operators move their freight effectively and gain a competitive edge by minimizing the uncertainties and complexities involved in freight delivery. We work as an extension of your team to provide you with the best equipment and tools to keep your fleet loaded. Our services allow you to focus on the growth of your business.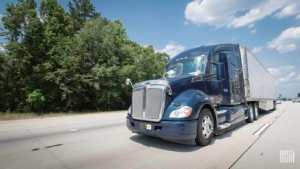 Extensive network
1000+ Loads booked
Dedicated lanes
We've Got Your Trucking Needs Covered
Managing your back-office operations is both a daunting and time-consuming task. At American Smart Trucking, we save you from this very hassle. We offer extensive truck dispatch services to allow the smooth running of your operations.
Dedicated Dispatchers Team to Serve You
Round The Clock
Our dispatchers are always at your service to help you with all your trucking needs. We constantly keep in touch with you to know your requirements, route preferences, en-route status, and delivery status. Our dispatchers will take care of all the negotiations with brokers to provide you with the best load that offers a good per mile rate besides doing all the leg work. This will keep your wheels in motion 24/7 and minimize your deadhead miles. Get in touch with us to keep your fleet rolling at all times.
Why Choose American Smart Trucking Over Other
dispatching companies?
We offer the best-in-class services that you won't find anywhere else. We are not just an average dispatch company. We are backed by a team of professionals having vast experience and expertise.